Pairing Flyg with Sudio Elva
First, you need to pair your Sudio Elva with Sudio Flyg. Once they are paired, you are ready to connect Sudio Flyg to any audio device.
Make sure there are no other wireless connection-activated devices around you to prevent Sudio Flyg from connecting to the wrong devices.
Press and hold the round button on your Sudio Flyg for 5 seconds until the LED light starts blinking white.
Turn on your Sudio Elva and enter pairing mode by pressing the middle button for 7 seconds.
Keep your Sudio Elva very close (1 to 2 cm) to Flyg.
Once you see the LED light on your Sudio Flyg stop blinking, your Sudio Elva is successfully paired with Sudio Flyg.
Plug Sudio Flyg into the device to which you want to connect Sudio Elva. If there is only one output available, use the main pin.
Your device and Sudio Elva are now successfully connected.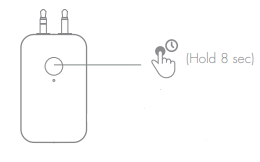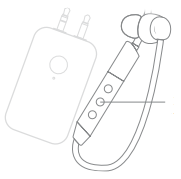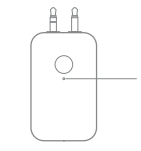 How to plug in Flyg
Flyg has two jacks, which can be used separately or together.
Devices without a wireless connection function that have a 3.5 mm headphone jack including portable gaming devices and televisions can be turned into wireless products by simply plugging Sudio Flyg into a headphone jack.
You can also connect it to in-flight entertainment, where two-pin socket is required most of the time. When there is only one output available, please use the main pin.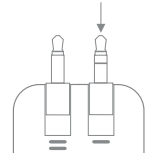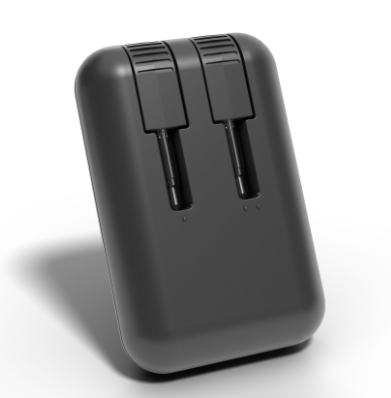 Signal interference
Flyg can be up to a maximum of 10 meters (32 ft) from the paired device, but the connection may break if they are blocked by walls or similar objects.