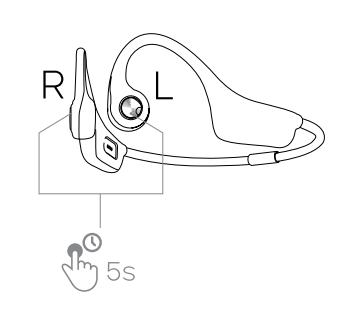 If B1 starts behaving unexpectedly, or if you wish to remove the connection between B1 and the connected device, you can perform a factory reset to restore your Sudio B1 to its original settings. This will reset the connection between your paired devices.
Press and hold the two buttons (left and right) on the headset for 5 seconds.

The factory reset is now complete.
When you hear 🔈 Disconnected, proceed to pair the headset with your Bluetooth device.