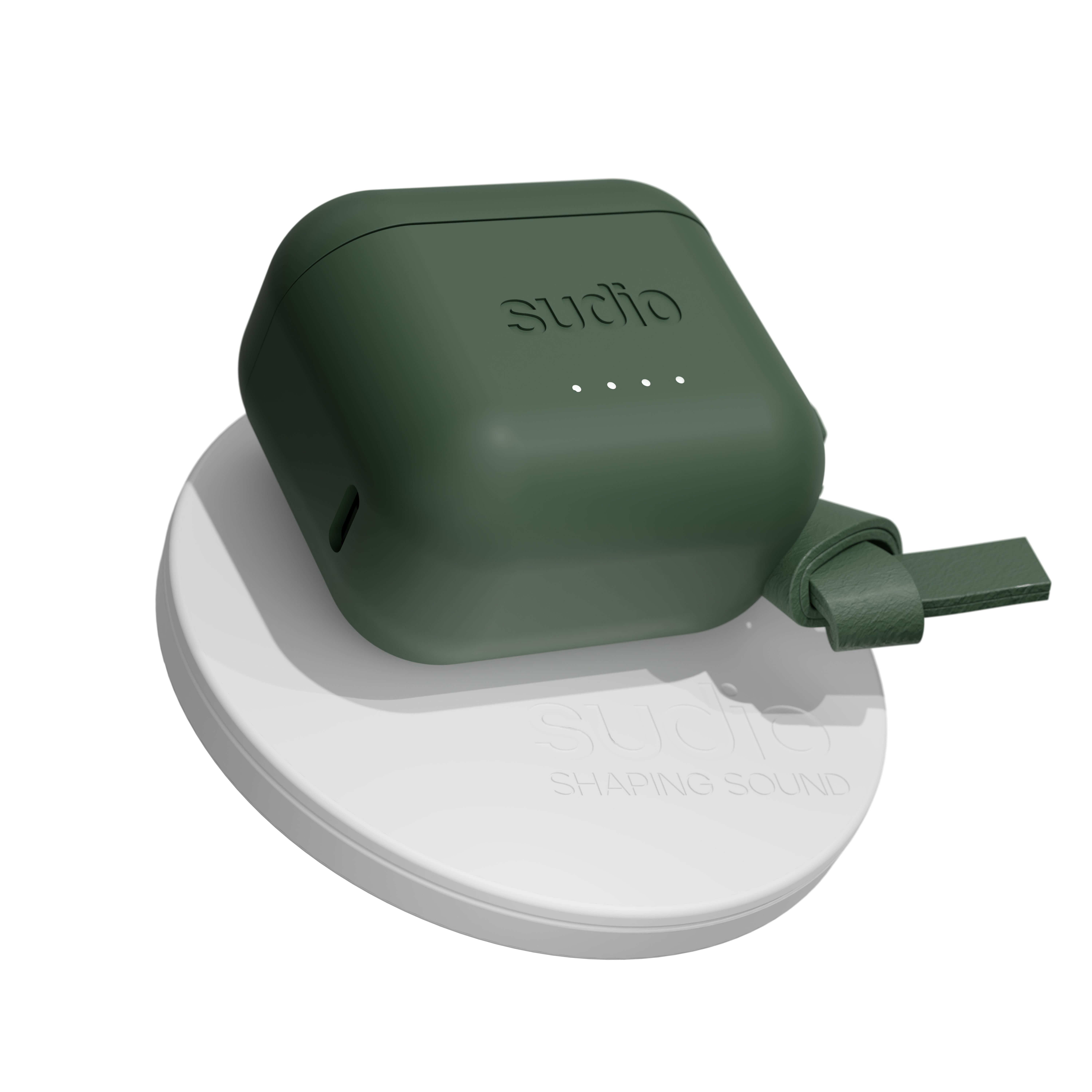 The Ett case can be charged with a USB Type-C cable but wireless charging is also supported.
Our product Sudio Ladd+ is compatible with Ett for wireless charging.*
*Please note that Sudio Ladd+ itself is not wireless, it needs to be attached to a cable in order to wirelessly charge your Sudio Ett.